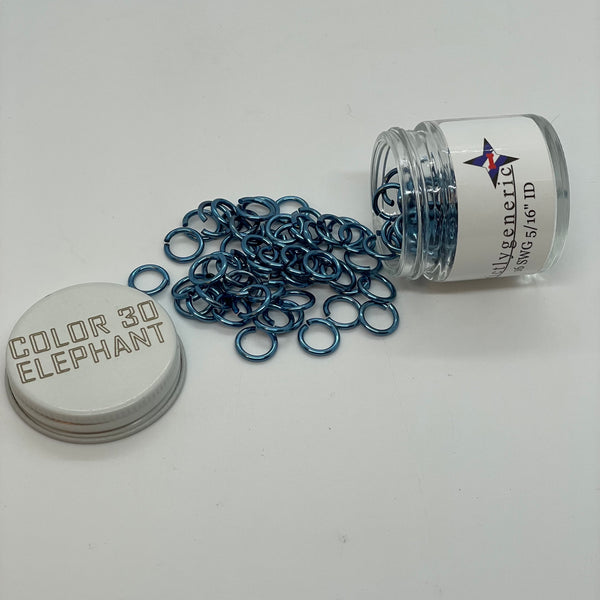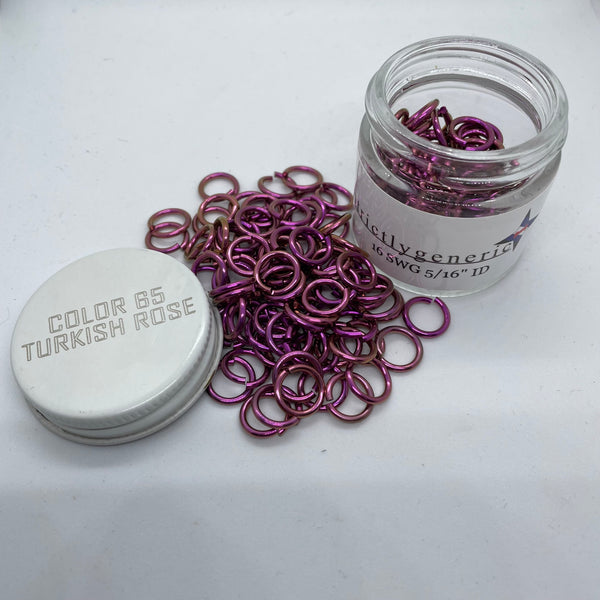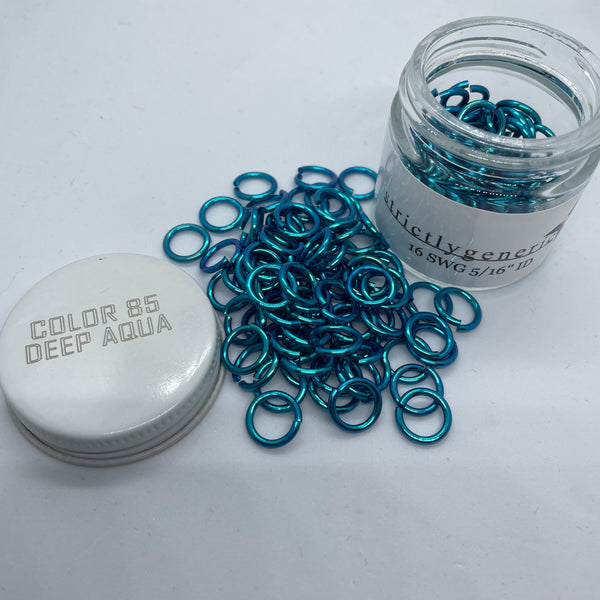 Get crafty! Get colorful!
Anodized in small batches, each vial contains 1.4oz of jump rings totaling around 140 rings! Please note that slight color variance can be normal from batch to batch, if you have a project that requires a specific amount of rings its recommended to order all at once for closest results! 
Currently available in a 16swg and a 5/16"ID
Rings are anodized to order, so production can take 1-10 business days depending on my current level of uncoated titanium rings!